Canvey Island Estate Agents. Get more value from your property.
We are Youngs Residential. The Canvey Island Estate Agents & Property Experts
Young's Residential is a Canvey Island estate agents business established by father and sons Jason, Daniel and Lucas Young. Providing a combined industry experience of over 50 years, they have helped literally thousands of buyers and sellers move home.
With the focus on delivering a bespoke, one-to-one home valuation and estate agency service. They are driven by the belief that the expertise and support they offer their clients, delivers them the best price when selling a home on Canvey Island and Castle Point in Essex. Not only that, they promise that the selling experience is a positive one.
"Our passion is property.  We provide a bespoke service in the local area that allows our clients to truly enjoy the moving experience.  We use our extensive local knowledge and expertise to guide them through every stage of the process."
Get the best price for your property on Canvey Island
If you want your property sold quickly, for the highest price, and without stress, you will need more than a sale board and online listing.
Choosing the right Canvey Island Estate Agents to market and sell your home can make a vast difference to the outcome. We understand local house prices in your area. You will receive an precise home valuation giving you an insight into the value of your property. Once your home is for sale, and marketed correctly, our skills as experienced estate agents and negoitiators will obtain a premium price for you.
Discover the most effective way to sell your home
As your personal Castle Point and Canvey Island Estate Agents in Essex, you can expect a prestige home selling service that includes:
A personally appointed and highly-skilled, local, estate agent.  They will personally handle the whole process for you. From the initial home valuation right through to completion, they take care of everything.
Premium property marketing.  This includes professional photography,  full colour floor plans, property portal listings and social media campaigns. This guarantees you the highest price for you home.
You can contact them outside of traditional office hours. Enjoy round the clock availability with your agent, daytime or evening. So you need never worry about missing out.
Accompanied viewings which enable them to build rapport with potential buyers. This generates multiple offers that achieve you a prestige price on your house sale.
Active communication and advice.They will keep you up to date throughout your time on the market with them.
They always negotiate the highest house prices on Canvey Island and Castle Point. Their years of experience as skilled estate agents in Essex guarantee it. And strict due diligence checks ensure that all potential buyers are in a position to proceed.
Getting You Seen in All The Right Places
Exposure to the widest possible market ensures the best price
As pro-active Canvey Island Estate Agents, they ensure that your property will be advertised on all the major property portals. Plus, focused social media campaigns that utilise the power of Facebook, Instagram & Youtube
Dedicated buyer database marketing, through email, text, and WhatsApp campaigns
 For Sale Board – Spreading the word locally 24 hours a day





Lisa Steadman
31. March, 2023.
I feel compelled to leave a review for the service I have received from Youngs Residential. If you're wondering how a smaller family Estate Agents compares to the larger companies this may be of help. The service I have received from Youngs Residential has been outstanding. Agent Leon Johnson has exceeded all of my expectations with the handling of my sale and purchase, both of which are with him. A truly professional and knowledgeable man whom NOTHING is too much trouble for. I have been updated throughout this entire process with honest, thorough and transparent communication. I have been made to feel that there is no stone left unturned and that advice and guidance is there for me, on tap at any time of the night or day. Hard working and polite, it feels like Leon has literally scooped me up and taken care of the whole process for me. And all of this with the most friendly, warm and personable manner. I won't forget Leon and Youngs Residential for this. It's made what can be a stressful situation an absolute pleasure. I must also add that the other staff I've encountered at the firm namely Jack and Dan have also demonstrated a sound knowledge and professionalism alongside a friendly manner. If I were ever to move again I wouldn't have to question for a second whom I'd be calling. Thankyou Leon Johnson ❤️. You are a true credit to the industry.
Kay Rawlinson
20. March, 2023.
Absolutely fantastic, personal service. Such a lovely family run business of Jason and his sons and Leon Johnson, who was so helpful and knowledgeable, Dan took the most beautiful video of our home. Very comprehensive floorplan done by a very entertaining, charming character, Pete, who also did the EPC and took the amazing photos, he was a pleasure to meet. Viewings we're carried out by Leon Johnson, we had many which delighted us, but I think we sold to the second or third couple who viewed. Really pleased with the outcome and the price achieved. I highly recommend Youngs Residential for an all round great experience as in keeping you updated and doing their utmost for every one of their clients ⭐️⭐️⭐️⭐️⭐️
Ellen Pilgrim
27. February, 2023.
We highly recommend using Leon Johnson from Young's! His customer service is outstanding, and he always goes the extra mile, and keeps in touch via calls and texts regularly with updates! We started off with a big-name High Street, Estate Agent - however, we found the service extremely lacking, and despite the popular name, the estate agent could not sell our house and did not keep in touch with us at all! After taking Leon and Jason's advice to go with a sole agency with Young's (which was a daunting thought as we were not selling with 2 agents let alone 1) Leon sold our house in less than two weeks!! We can't speak highly enough of the service provided, professionalism, communication, and the overall package provided to us by Leon at Young's. If you value customer service, and want to sell your house, these are definitely the people to go to!! I'd give more than 5 stars if I could as it's what's deserved!
Becky Bigand
29. January, 2023.
Dan at youngs really helped push our purchase through. He was always available and push everyone to get the sale through in 3 months.
Tina Planson
28. January, 2023.
TheRealGamerWill
25. January, 2023.
Jason Dan and Luke deserve 100⭐'s always there when needed and go way beyond the call of duty, really nice people and really care, by far and away exceptional service, no words do justice how good they are 👍
Amanda Coveney
24. January, 2023.
If you are selling your house Jason and his team are simply the best estate agents in the business. I have bought and sold several houses in my life and in the past have had quite stressful experiences, particularly with on line only estate agents. Jason is old school, calm, methodical and very honest! He simply turns a sometimes challenging and stressful situation into a sale! I would not hesitate to use Jason and the boys again.
susan eldridge
26. September, 2022.
I sold my property through Youngs Residential earlier this year and I have to say how impressed I was with the professionalism but also the kindness and caring shown by Jason and the whole team. I would highly recommend Youngs Residential for a pain free sale or purchase.
Bukola
25. September, 2022.
Amazing team, easy to get and they make your reality come through in terms of the type of property you want! I will use the company again 👍👍👍👍
Daniel knowles
24. September, 2022.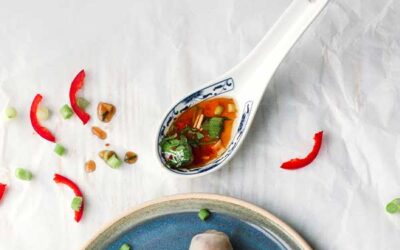 Selling a home on Canvey Island and want a quick sale with maximum profit? Then read our home staging guide.What is home staging In our Canvey Island Estate Agent's home staging guide, you will discover that home staging is a simple, yet effective house selling...
read more
Our experience speaks for itself…
Combined Property Transactions
Years of combined EXPERIENCE
Combined Years Living Localy